10. Final Resting Place
In November 1950, Stephen's father received a small box in the post. The labeling indicates it had come from the Air Ministry. The box contained four medals which had been posthumously awarded to their son.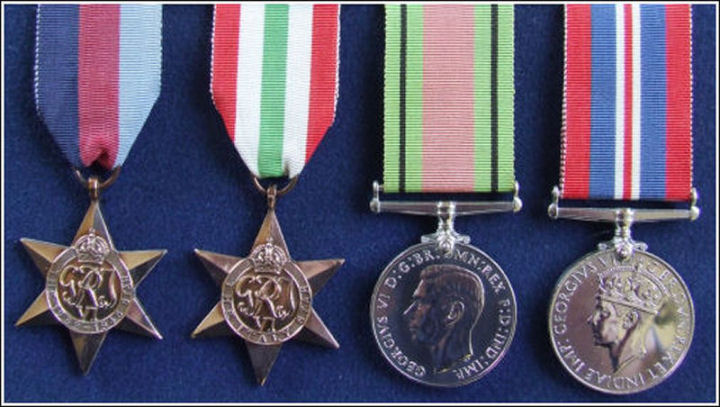 | | | | |
| --- | --- | --- | --- |
| 1939-45 Star | Italy Star | Defence Medal | War Medal 1939-45 |
-------------------oo000oo-------------------
It would seem that Stephen's parents were able to choose the inscription for his gravestone but that they never visited Italy to see his grave.
Some years later very good friends of the family, Muriel Gordon and Betty Ward, were the first to visit Staglieno Cemetery in Genoa on behalf of the family. It seems that Stephen's mother had provided written details of the grave. Muriel wrote a letter dated August 14th (the post mark on the envelope is unclear but may be 1959) from the Grand Hotel Villa Balbi, Sestri-Levante. The letter is addressed to Stephen's mother only as his father had died in 1953. The letter also makes reference to the fact that the trip would have been too much for her; Stephen's mother suffered poor health in her later life. A second (registered) letter then enclosed four photographs of the cemetery and also a pressed flower taken from the foot of Stephen's gravestone.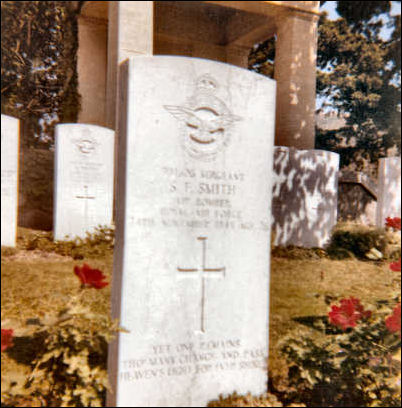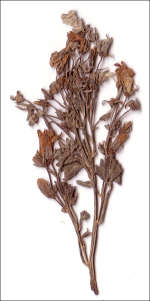 Stephen's twin sister, Margaret, always longed to visit the grave and there exists a document in her hand writing where she has written notes on the location of the grave and also of the village of Polverara. In the event, despite visiting the Italian Lakes region, she didn't achieve her ambition.